ABOUT US
"Thirty five years ago my inlaws had Mr Paul's Cabinets design and build the kitchen for their new home. When my husband and I decided to renovate our existing kitchen seven years ago, we chose Mr Paul's to do the job for us, because of how pleased my inlaws were with the job that Paul did for them.
Paul and his crew were friendly, professional, and quickly addressed any problems. They came when they said they would, and were open to any ideas or concerns that we had. They actually returned our calls promptly! Years later, they have come back to help with any adjustments that were needed.
I still get compliments on my kitchen, and I enjoy cooking in my well laid out space.
I would gladly recommend them to anyone looking for a quality kitchen."
-Virginia Zurich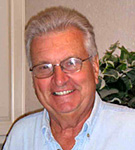 Paul Sr. started building cabinets in his mother's basement in 1960 for friends and family after finishing vocational school.  His natural talent and abilities were immediately obvious and the demand for his work soon exploded. In 1970, he built the shop on Route 35 in Manasquan, NJ, where he is still located. He has taught numerous craftsmen, including his son Paul Jr.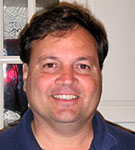 Paul Jr. grew up learning the trade from his father. After graduating from Randolph Macon College in 1985, he soon decided that his place was in the family business. Along with working hand in hand with clients, Paul Jr. also oversees the day to day operations of the shop and our in-house installers and works closely with or designers to ensure the best product possible.
C
ONTACT US FOR A FREE CONSULTATION
732.528.9427